Futuristic Retrò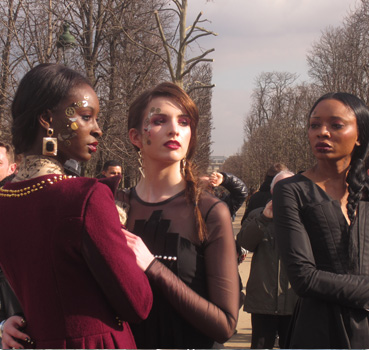 The woman of the new SS 2014 collection by Carlotta Actis Barone is a survivor of a nuclear apocalypse.
Surviving from a world of technology and synthetic materials, she is now trying to go back to the natural ways, wearing cottons and silks that she can manufacture without altering or damaging the environment anymore than what already is.She wants to do no more damage to the hearth now destroyed, but, like the Phoenix, she is trying to reborn from the ashes.

recycling jewels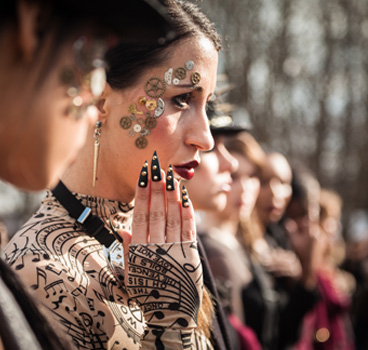 She obviously brings with her many reminiscences of the past, the remains of the previous industrial ways are all around her, but she uses them as decorative "fossils", recycling metal scraps as jewels, or incorporating them in her clothes, like the chains that lock the holes in her dresses, or the glass chips that decorate some items, she doesn't need them any more then for a history momentum.
More